Fuckboy (n) 
Any male-identified person who uses sexist language, homophobic or racial slurs, participates in slut-shaming or any combination thereof. Keep an eye out for casual misogynists, dudes who think rape jokes are funny, bad graphic T's and bros who struggle to take "no" for an answer.
For Example: "I told that guy John at the bar that I didn't want to give him my number and he went from hitting on me to insulting me in seconds."
Fuckboys can be relentless, and you deserve a break.
That's why we created the world's first Fuckboy Repellent.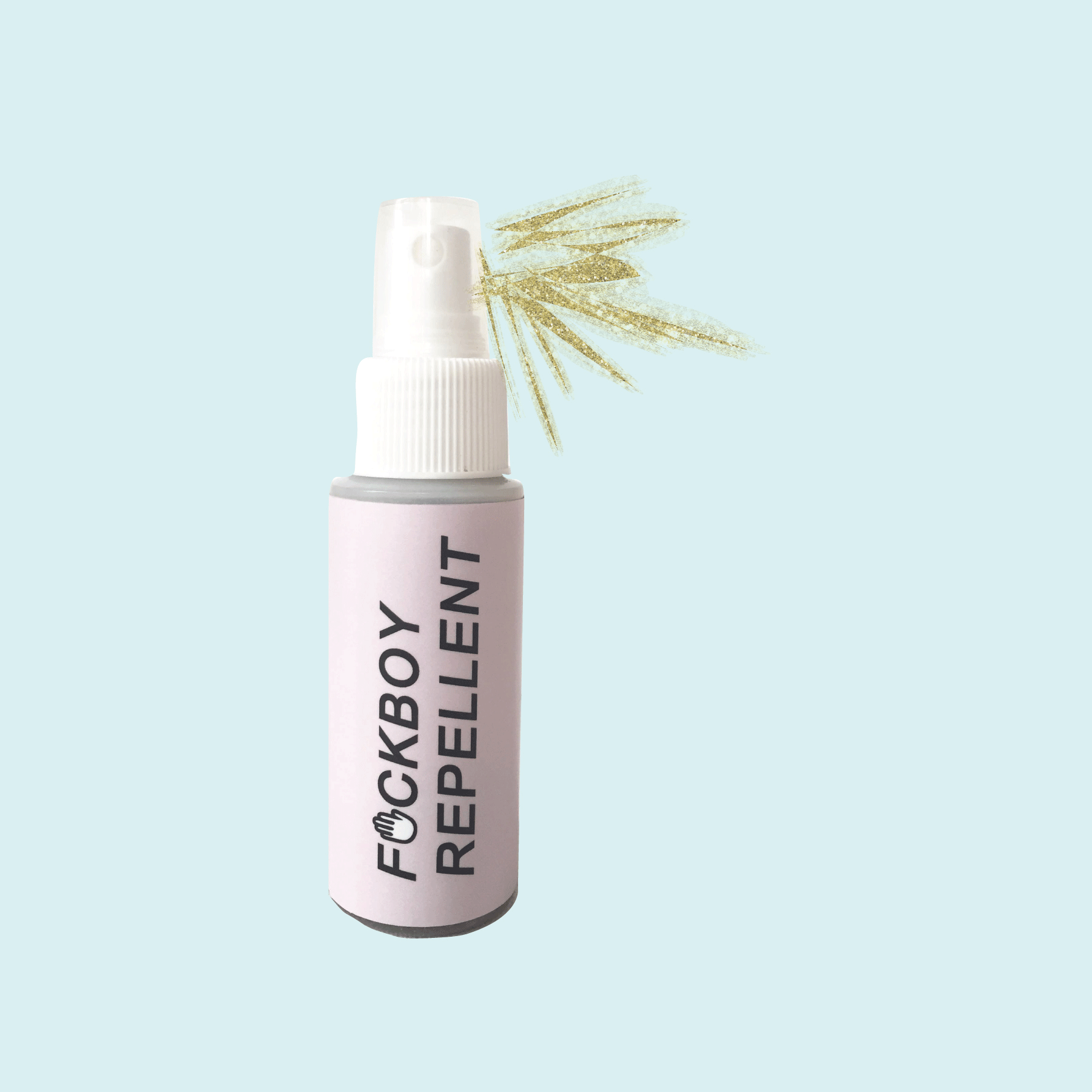 Fuckboy repellent is a non-toxic glitter body spray we designed to give gals an extra edge when fending off that obnoxious dude at the bar or the one who won't take no for an answer. We like to say "one glittery spray keeps the fuckboys away." 
Ingredients:
Water, Non-Toxic Gold Glitter, Vegetable Oil
Directions: Shake it like a polaroid picture, spray towards disrespectful dudes who won't leave you alone.
The glitter leaves a mark. Put that Fuckboy in his place and protect your fellow sisters.
#UniteAgainstFuckboys